Nutritional Supplement Store
This store is for my patients, both near and far.
I recommend only the highest quality supplements available through health care professionals.
Why?
Sadly, not all supplements are created equal. There are some products on the market that do not contain what they say they contain on the label. Or they may be an inferior quality.
I want to make sure that the supplements my patients take are the best, safest, highest quality available, so they are giving you the benefit for which you are taking them.
To make it easy and convenient, I have set up a store through Emerson Ecologics so you can order directly instead of waiting for me to order for you. You can click on the link to get access.
Email me for the username and password, then click the link below to set up your own account.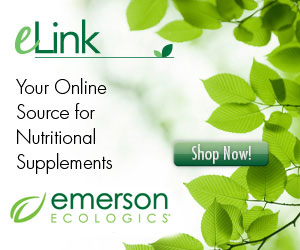 .

Unfortunately, not all products I recommend are available through Emerson Ecologics. For those products, please contact me when you need to re-order.